54 Passenger Motorcoach
Enjoy comfort on our 54 passenger, deluxe coaches that come with an array of amenities to make your travel experience a comfortable and enjoyable one. These coaches include reclining seats with a fold down footrest to keep you relaxed and comfortable during your trip. 
These coaches are also handicap accessible for those in need of a wheelchair lift.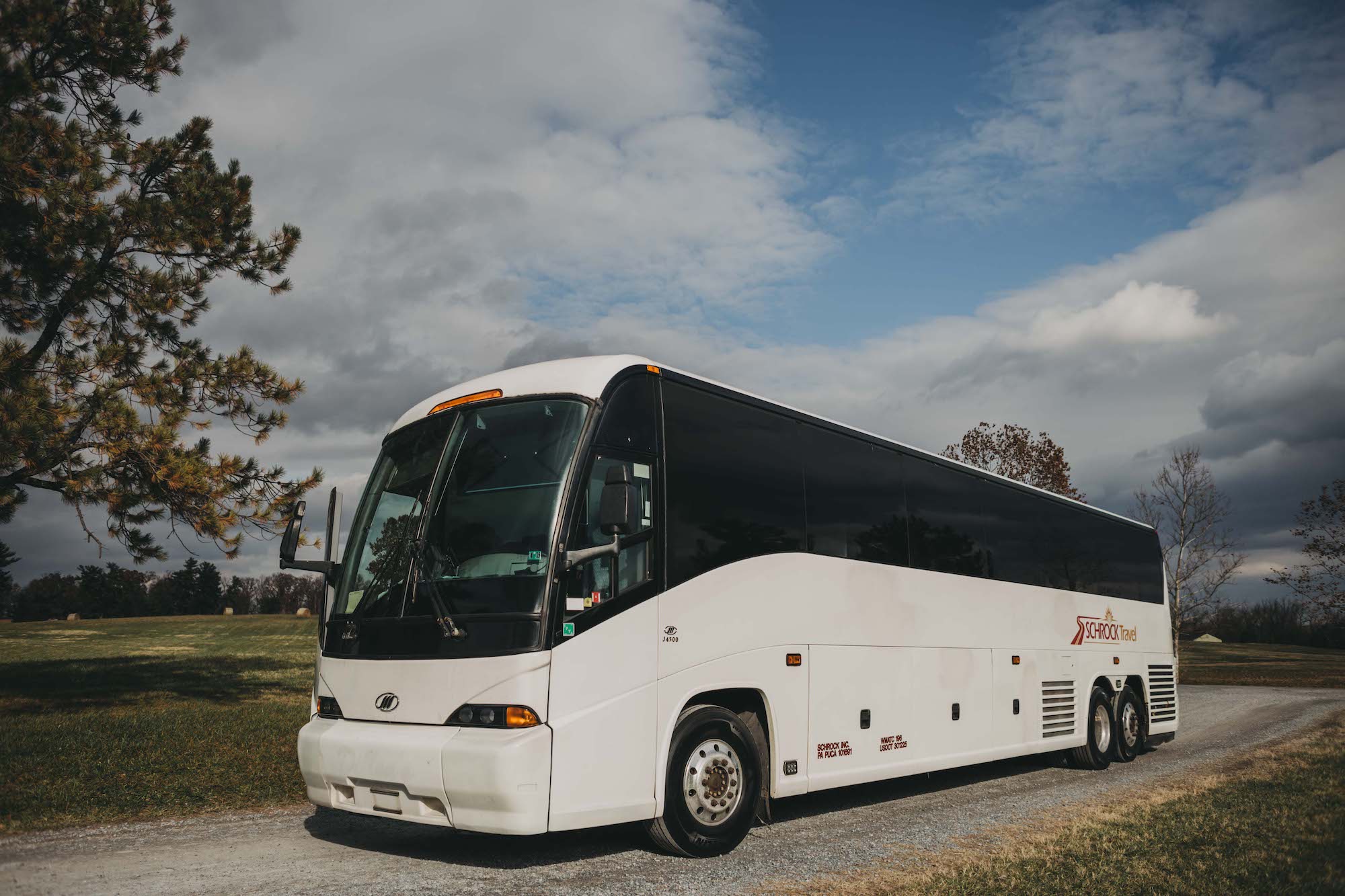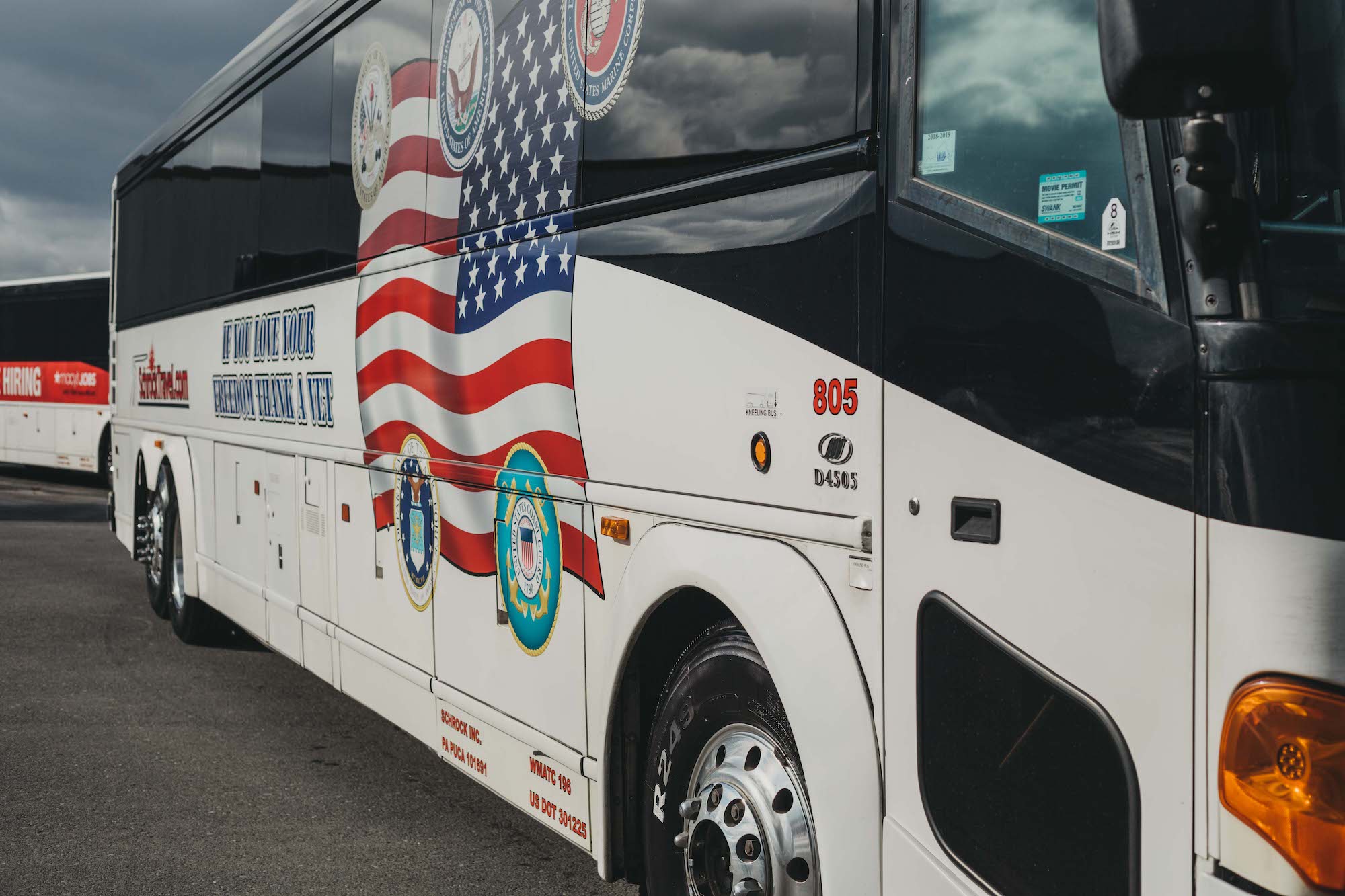 55/56 Passenger Motorcoach
These deluxe motor coaches offer the perfect travel transportation for your group on your next adventure. These coaches come with all the amenities listed below along with reclining seats and fold down foot rests. Our 55/56 passenger coaches include one special military wrapped coach perfect for veteran or military groups.
Seatbelts available upon request